Shuliy mealworm separator machine for sale is specially designed for separating mealworms, with its advantages of high efficiency, and good screening effect. Also, our mealworm separating equipment is very popular around the world. In August 2022, we exported one set of mealworm sifting machine to Morocco.
Basic information about the Morocco client
This Moroccan customer is engaged in the yellow mealworm farming industry and has its own factory farming, because the yellow mealworm has grown up, the farming scale has large, so he needs a mealworm separator to help screen the yellow mealworm. And we have the mealworm separator machine for sale, so he contacted us.
Communication details of the mealworm separator ordered by the Morocco client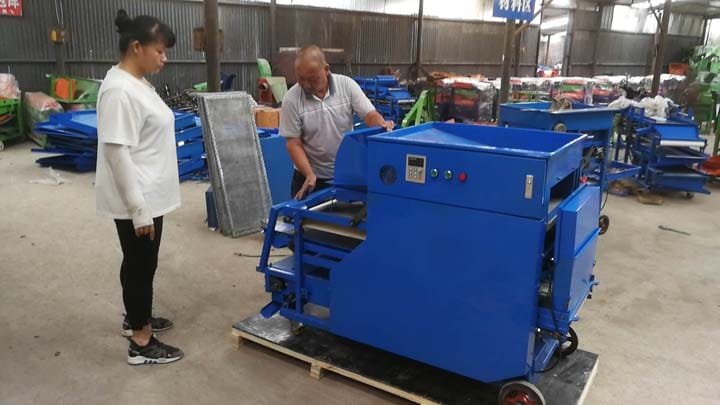 Because mealworms are gradually growing, this Moroccan customer urgently needs the help of a mealworm sifter in order to improve efficiency and save time.
Therefore, after contacting him, our sales manager Camy recommended three of our mealworm separator machine for sale according to his needs, sending the model parameters, photos, and videos of the machines respectively.
By reading this information, the Moroccan customer preferred the fifth generation of the mealworm sifter. And he also proposed that he wanted to get the machine quickly, and the machine plug should be European standard. Camy said that we needed 7-15 days to produce the machine, and would send the production progress in real-time. As for the European standard plug, we could produce it.
Finally, the Moroccan customer placed an order at once.
Mealworm separator machine for sale parameters for Morocco customer
Item
Parameters
Quantity
Mealworm separator machine
Model: SL-5
Voltage: 220v/50hz (can customize)
Power: 1.1kw + 0.75kw+ 0.25kw
Sieve dung: 308kg/h
Separate big/small worm: 150kg/h
Select adult worm: 145kg/h
Net weight: 228kg
Machine Size: 1680x960x1120mm
The machine comes with one motor, one fan
1 set